F1 23 Official Reveal – New Characters, Cover Photos, Features, Upgrades and More
| Tags: General | Author Nathan Williams
F1 23 Official Reveal has just been announced by EA Sports which is officially launching June 16th.
---
In the F1 23 launch trailer, we got a little more insight into what is to be expected in the story mode. The storyline is confirmed to be called 'Braking Point' and will carry on from the previous F1 Storylines. This is not yet fully confirmed but the moto has been said many times through EA Sports F1 Twitter and on the game trailers. Alongside the trailer being launched, the game is now available to pre-order on selected platforms and new information on the game is in its description.
F1 23 Game Covers.
The Standard Edition and Champions Edition covers were both announced on May 1st on Twitter. The Standard Edition features (From left to right) Lewis Hamilton, Charles Leclerc and Lando Norris. This is very similar to last year except George Russel was on the Standard Editon Cover instead of Lewis Hamilton. This year's Champions Edition cover only features Max Verstappen as he was last year's Formula 1 World Drivers Champion. Last year's Champions Edition featured four World Drivers Champions instead of one of their own.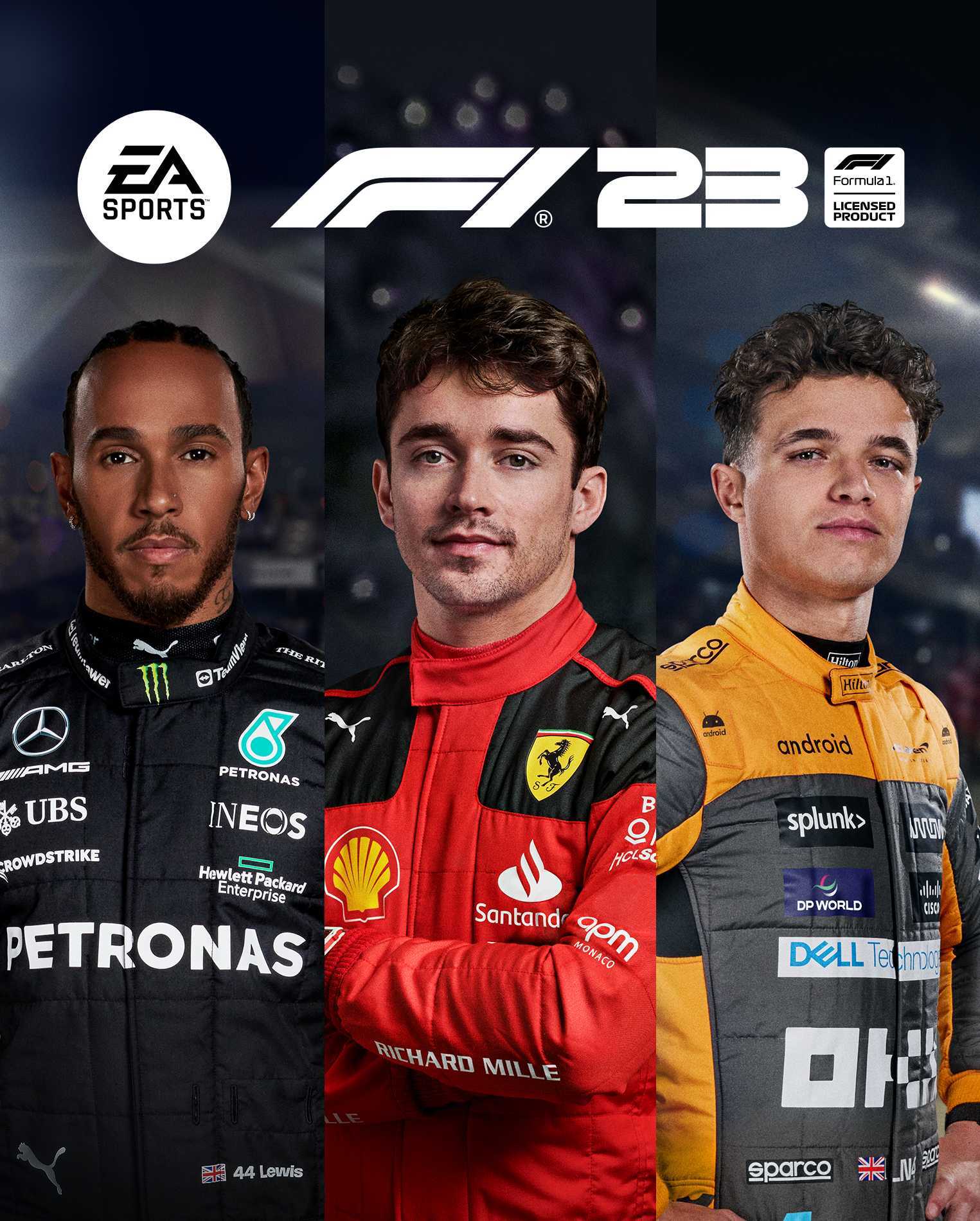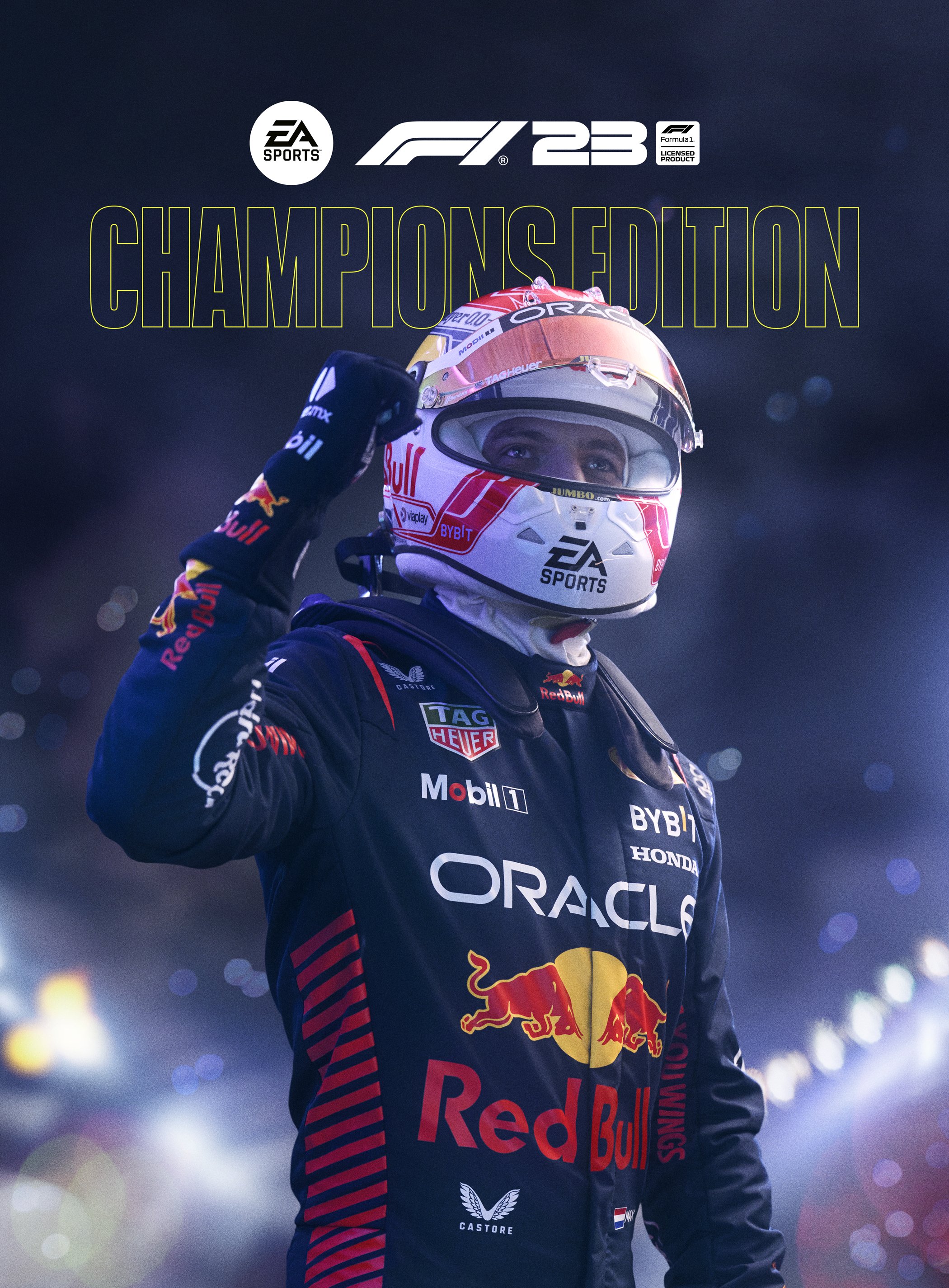 F1 23 Confirmed Tracks
Many tracks were shown in the trailer. We also got a small glimpse of Las Vegas which is going to be a new track this year in Formula 1. Also confirmed in the trailer and the trailer's description is Qatar which is also new to the game. Here is a list of every track we spotted in the trailer (in the order shown).
Imola
Las Vegas
Qatar (Losail International Circuit)
Abu Dhabi
Miami
Suzuka
Barcelona
Baku
Silverstone
Monza
Bahrain
Monaco
Melbourne
Austria
COTA
Spa
Singapore
Hungaroring
Mexico
Tracks Confirmed in the game's description
Circuit Paul Ricard (France)
Shanghai International Circuit (China)
Algrave International Circuit – Portimã0 (Portugal)
All of these tracks are no longer in the F1 calendar but will still be featured in the game.
F1 23 New Storyline Characters
Another Character was shown in the trailer. Her name seems to be "Ellie Mare" and is a female character. She is seen lifting the F2 Drivers Champion trophy after winning a race in Abu Dhabi. This may be the first time a female will be a playable character in the storyline. Later on in the trailer, she is also seen wearing the Konnersport Racing overalls which is an F1 team. This doesn't confirm that she is a main driver for the team though. It's possible she could just be the reserve driver but this may not be the case.
Aiden Jackson is also spotted in the trailer wearing the Konnersport Racing overalls. This confirms that he is going to be the teammate of Devon Butler as teased by the Konnersport F1 Team launch trailer. These two drivers were rivals in the previous Braking Point storyline so more drama may come as they are now racing for the same team in the same car.
F1 23 New Upgrades and Features
Handling Upgrades – The new game has improved car handling for both wheel and controller players.
Vehicle Physics – Cars now have better traction when braking, accelerating, and cornering allowing a more predictable car. Improved tyre grip for a more realistic feel and balanced aerodynamics.
Controller Upgrades – Precision Drive™ controller technology will give players who play on a controller even more control.
Red Flags –  Red Flags return for the first time in 9 years. This will add more drama to races as drivers and teams need to rethink race strategies as the grid returns to the pit lane.
New Race Distance – 35% race distance is now playable. This has only ever been featured in F1 Esports. This is a nice balance of short and long race options while still allowing mandatory pit stops.
Colour Encoding System – This will be similar to what is used in Film and TV to make the game a true-to-life experience.
F1 World – This offers an exciting new way to enjoy the game from new events, challenges and tech level increases across many game modes from Grand Prix, Time Trial and Multiplayer.
F1 23 Official Reveal Trailer
The trailer can be watched below.