Some Ahn'Qiraj Trading Post items are coming to WoW in the future after items were found in the 10.2 PTR.
---
While we don't know when these items will drop, we'd guess they'll come out in the January Trading Post to go alongside the Scarab Lord Micro Holiday. Plus, with the Winter 2023 items also leaked, having January's items also leak would make sense.
So, let's take a look at what we can spend all our tendies on in the future.
Ahn'Qiraj Themed Trading Post Items
Mounts
Copper Resonating Crystal – 800 Trader's Tender

Deathbringer's Shadowcycle – no cost yet (could be an end cap reward)

Scarab Robes – 100 Trader's Tender
The classic Ahn'Qiraj robes are back in all their HD beauty. At just 100 Tender, these are an easy add to anyone's collection.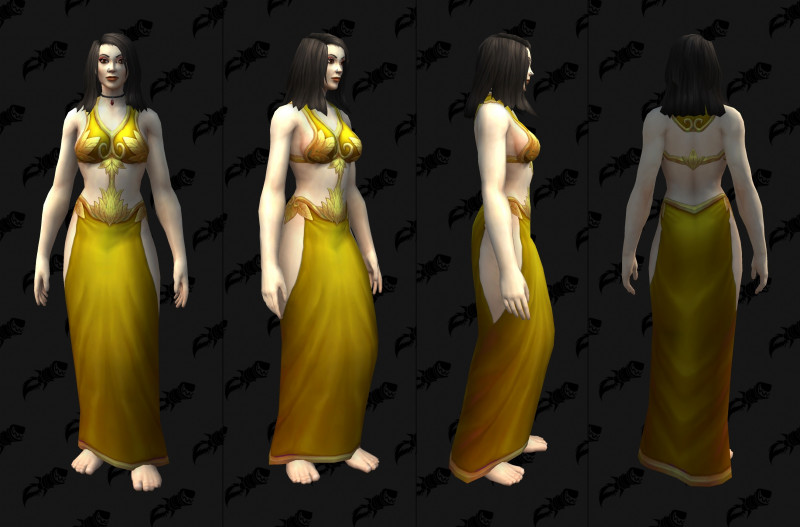 Wristwatches – 200 and 999 Trader's Tender
Time to tell those pesky Golden Dragons that their time is up with your swanky new watch. Sure, you can buy the red or blue one for 200 Trader's Tender, but, only the gold one for 999 will really show them what for.
Witch Doctor Shields – 500 and 400 Trader's Tender
For people missing a Troll raid, have no fear, a shield is here. Well, two shield, but at least we have some more cool Troll shield mogs.
Blademaster's Thundering Greatsword – 225 Trader's Tender
In the Winter 2023 leak we saw the Blademaster's Stones, and now we have a look at the sword. It's a pretty cool transmog, with a nice low fee.

Wastewander Transmog Set – 850 Trader's Tender
A full ensemble set brings a bit of Wasteland 3 to Warcraft. An incredibly unique set, and clearly one of the key items in that months Trading Post rewards.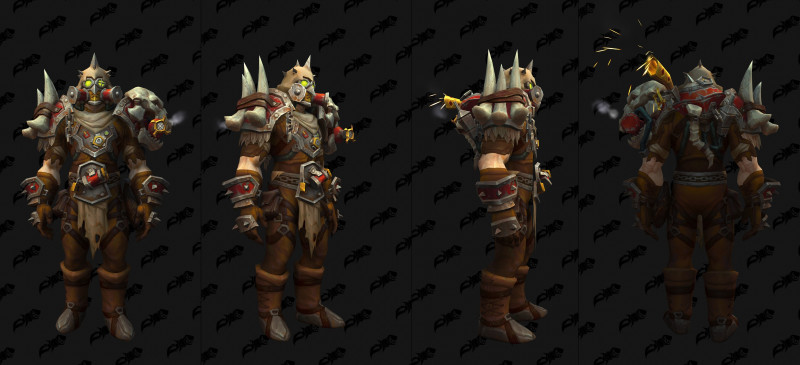 Copper Scarab Bullwark – 400 Trader's Tender
On the theme of AQ items, here is another clearly inspired by the raid. Again, a Trader's Tender reward that will likely run alongside the AQ mini holiday in January.
Treads of the Kalu'ak – 50 Trader's Tender
Four different colour options for anyone interested in some lovely new boots. And for just 50 Trader's Tender, what's not to like.
Classic Snowy Tabard – 100 Trader's Tender
A simple Tabard, it's not the best looking reward but it will certainly fit into a set for some people. Like the image below, you could do a nice snowy-inspired mog.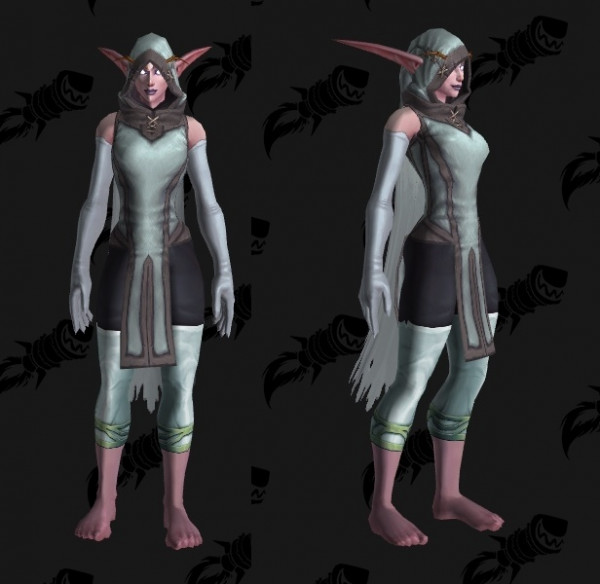 Sand-Swept Soiree Gloves – 100 Trader's Tender
They also come in a white variant which you can see above. Lovely gloves, we've seen similar before.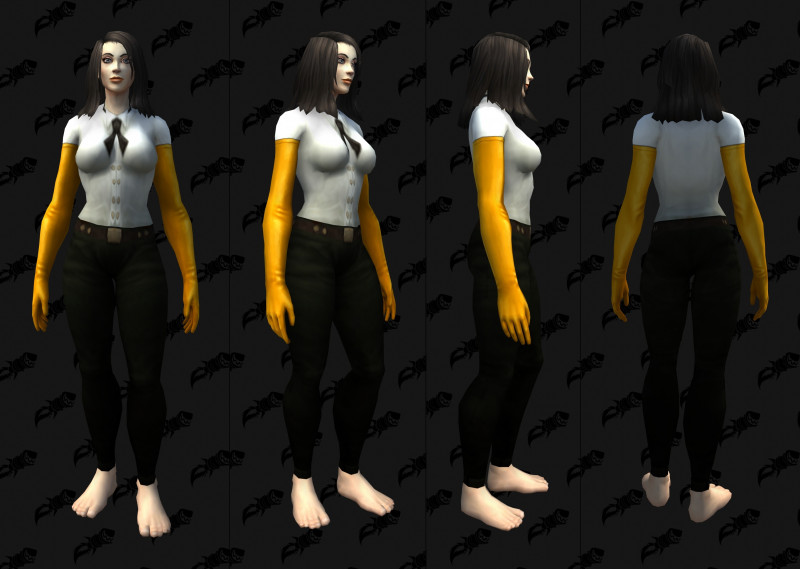 Errant Crusader's Helm – 225 Trader's Tender
Possibly one of the most interesting standalone transmogs, and clearly inspired by the Helm of Wrath. It's a cool mog, and great to see stuff like this in full HD goodness.

Time Marshal's Carbine – 500 Trader's Tender
Coming in two colour variants, this is a really cool hand shotgun/revolver-looking transmog. Gun mogs in WoW can be a little too silly or too simple, this gives us a nice middle ground.
Dwarven Crown Splitter – 450 Trader's Tender
This alongside a number of other Dwarven-themed transmogs that look to be heading to the Trading Post at some point in the future. Again, given the look, likely alongside the above items in January.